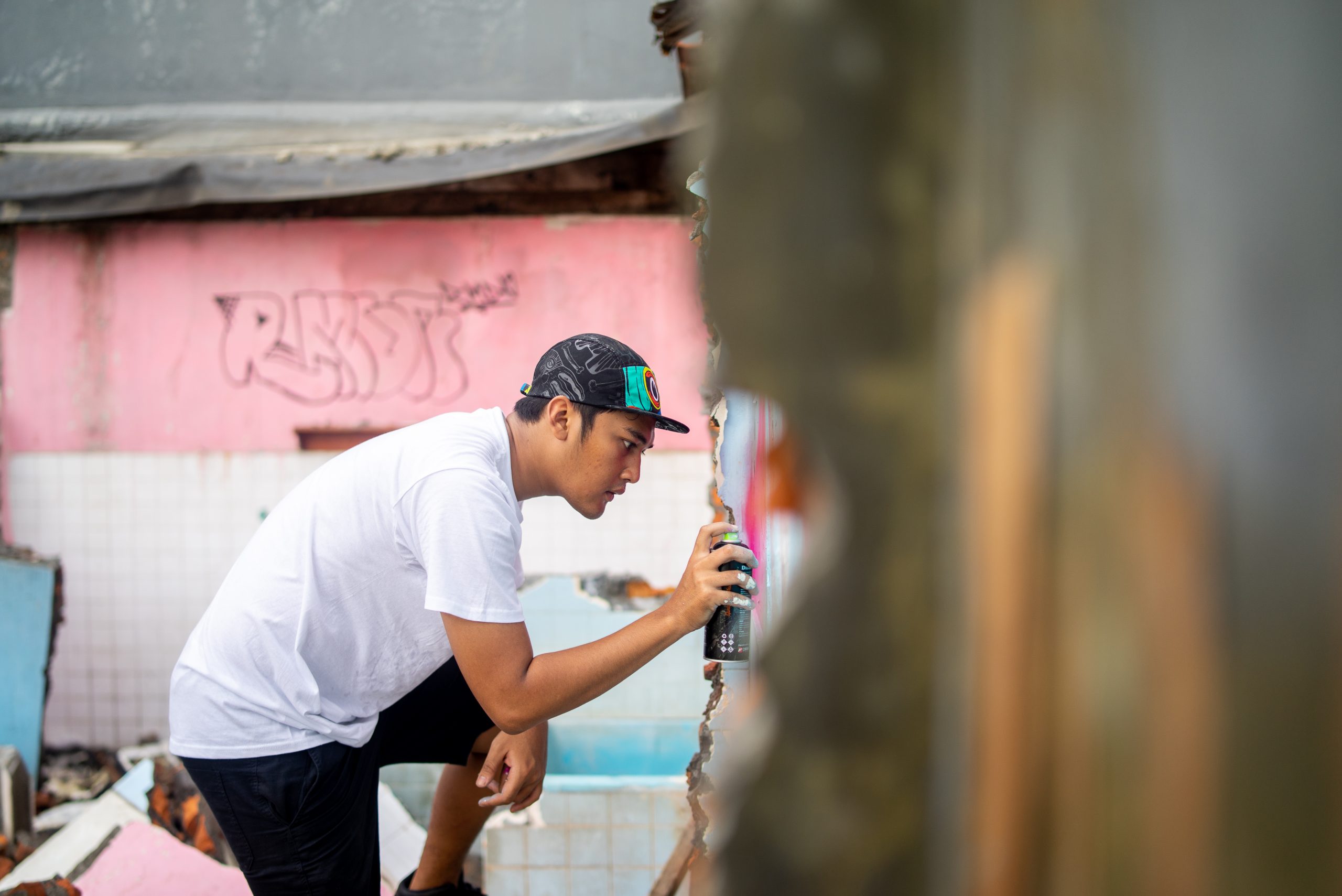 Born in Bandung 27 years ago, his love of arts started from his passion in custom bikes.  Using enamels, he often worked on motorcycle's fuel tank, helmet, jacket, gloves, etc. He then continued his exploration and shifted to acrylics on canvas, which led him to participate in many exhibitions all over Indonesia. He's also skillfully familiar with graffiti and hand-lettering that handed him several prizes.
In February 2019, MCC released an artist series that featured the artwork of Giar Givandra a.k.a Eyelectric. The title of the work is 'DECISION MAKER' through his work, Giar expressed what he thought about Head vs Heart. Here's what he had to say :
We are what we decide to be.
Giar Givandra believes that Our Creator completes humankind with both logic and feeling; hence we should use them mutually. From what he's been through. the use of logic solely, without the feeling of gratitude will lead to a depressed state of mind.
When what we want contradicts with what we get, a battle between the mind and the heart occurs. Who should win? It all comes back to us to decide.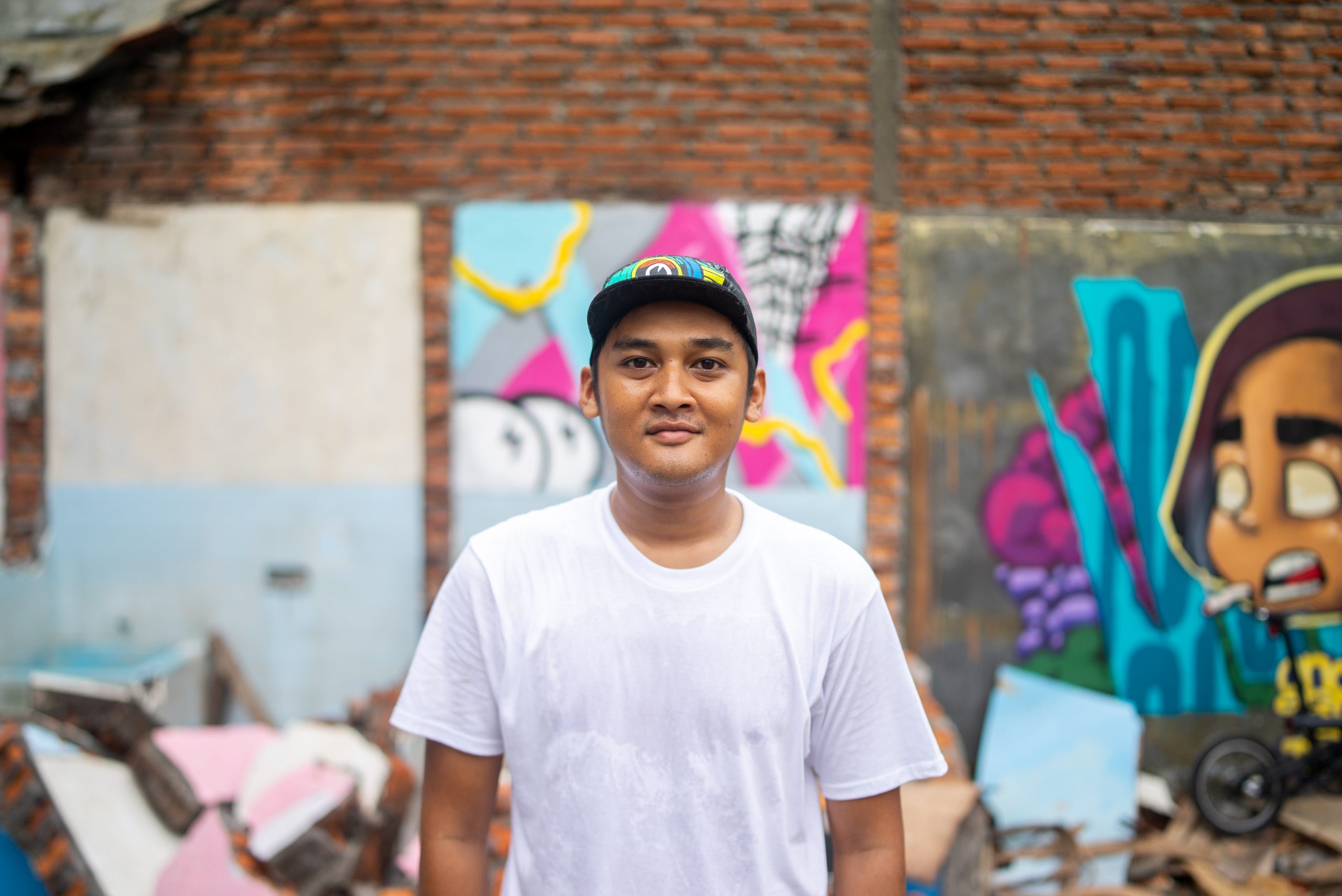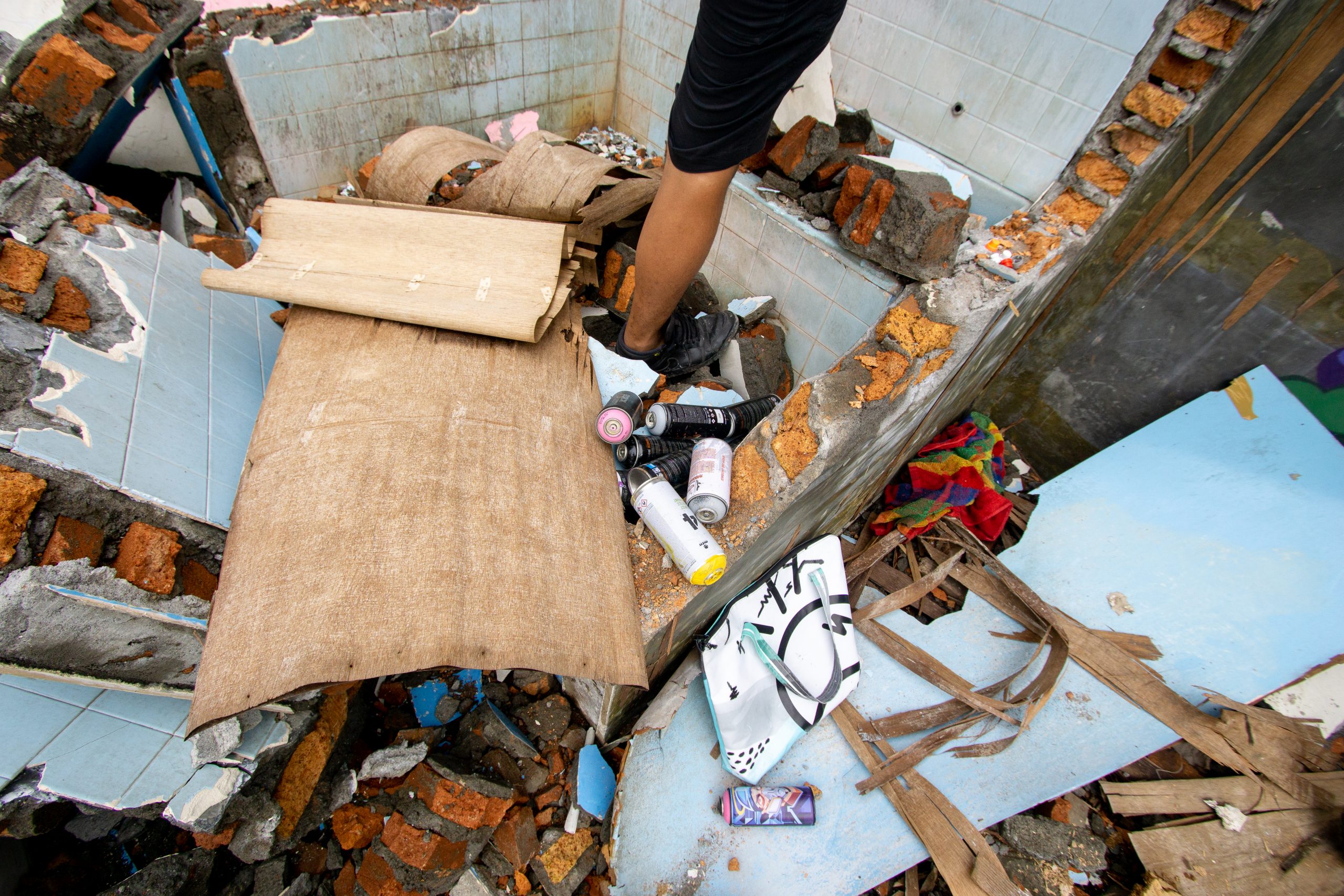 We recently had an opportunity to catch up with Giar, and here's our chat :
Mas Giar, what are your days like?
I'm a full time artist and a part time designer.
As we've heard, your educational background is not art. Could you share with us, how you finally end up in the world of art?
It'll started from friends. I used to really liked motorbike custom culture and sice then i spent a lot of time hanging out at my friend's garage called "Twentysix Garage". What I love most was when I saw those youngsters painting or drawing on helmets, motorbike tanks, or creating mural in the garage. from that moment I started trying, asking around, and exploring brushes and aerosol up until now.
What art medium have you explored so far, Mas?
Paper, wood, canvas, iron, fiber, plastic. leather and rubber.
Of all medium you've tried, which one to do you like most?
All of them are exciting because each medium has its own character and needs different executions.
So you have an alias, Mas Giar. Could you tell us about this identity?
Eyelectric is taken from a character that I created and I always draw in each of my work. The story behind this eyelectric or thunder eye is by philosophy about how thunder usually starts with visual (lightning) and then followed by rumbling sound. For me, it's simpler; I'd rather do things first (be seen) before asking others to do so (by voice). For example, putting trash in the litter bin; after we actually put trash in the litter bin (not littering) then we can encourage or remind others to do so..hehehe
Artist are known for their eccentric looks, out-of-the-box thingking, and anti-social personality. Do you agree with that?
I agree with the eccentric looks; each artist may have different ways to express themselves or to be widely know. As for out-of-the-box thinking, I totally agree with it so that their work output becomes extraordinary.
But I slightly disagree with anti-social  label among artists, because if we don't socialize our movement sapce becomes limited. We'd better extend friendship as much as possible, learn more knowledge from different people so we might get bigger chances for more projects of course hahaha..
What do you think of the trend of art x industry collaboration these days?
I think it's great, because it can socialize art to wider audience and as for the brand; it can be better known or it can offer collectible items.
Why did you decide to collaborate with MCC?
Firts, the cap has great quality. Second, MCC really allows artists to express themselves. I totally respect it.
What are the ups and downs of working in art world so far?
The ups would be when we cooperate with people or corporation and achieve win-win solution. The downs would be when the fee isn't significant, and yet the asked for a lot  of revisions hahaha…
Let's play pretend… If artist profession were banned, what would you do? Haha..
If artists were banned, then I'd be a regent (Ind. tr. Bupati)…
Do you have an inspiring role model?
Yes, rebellionik and thepopo
Are there any future projects or ones that seem to be going?
My dream project would be drawing eyelectric on a building or drawing on an airplane. But there aren't prospective projects as such, so let's keep praying…