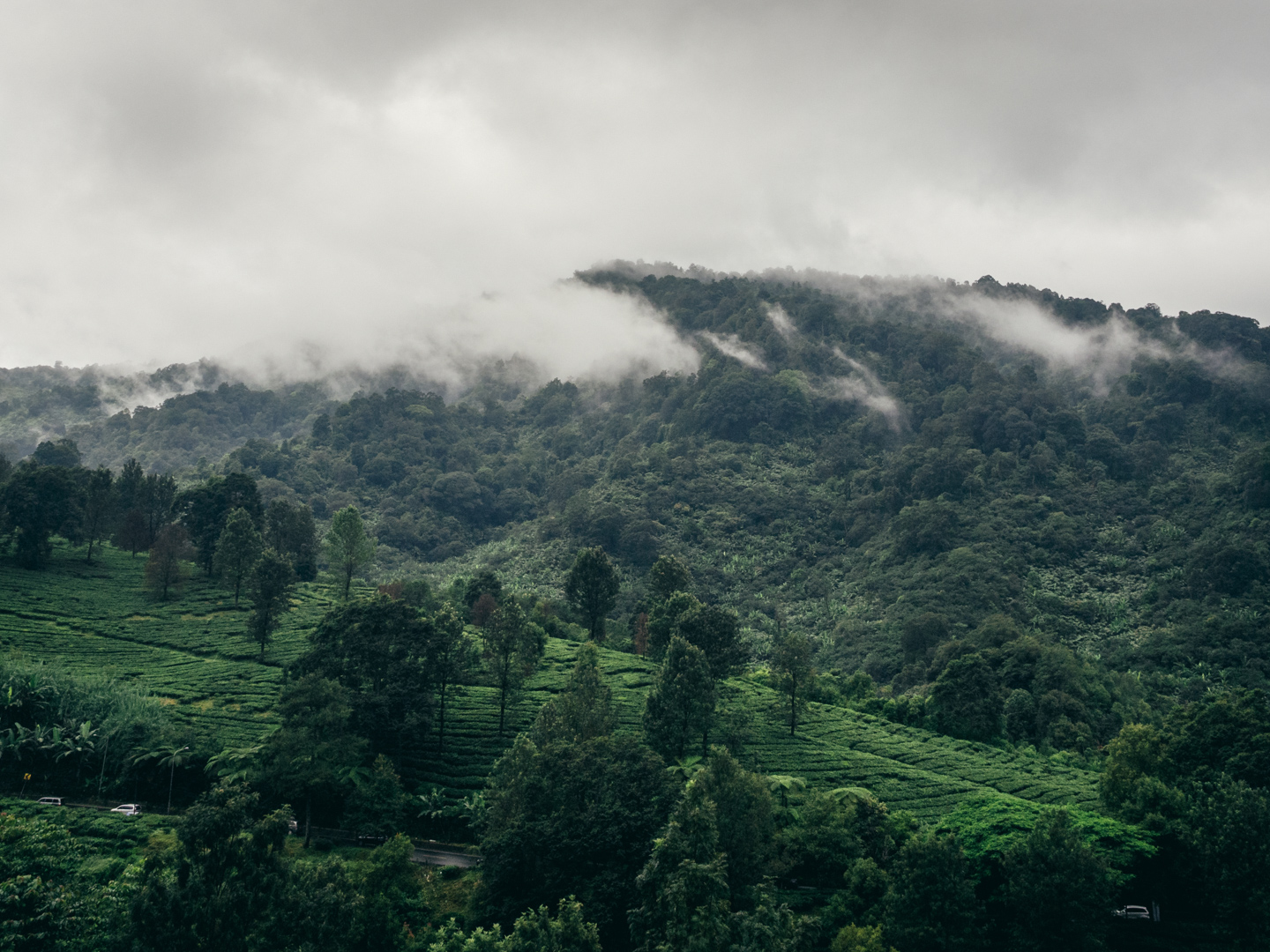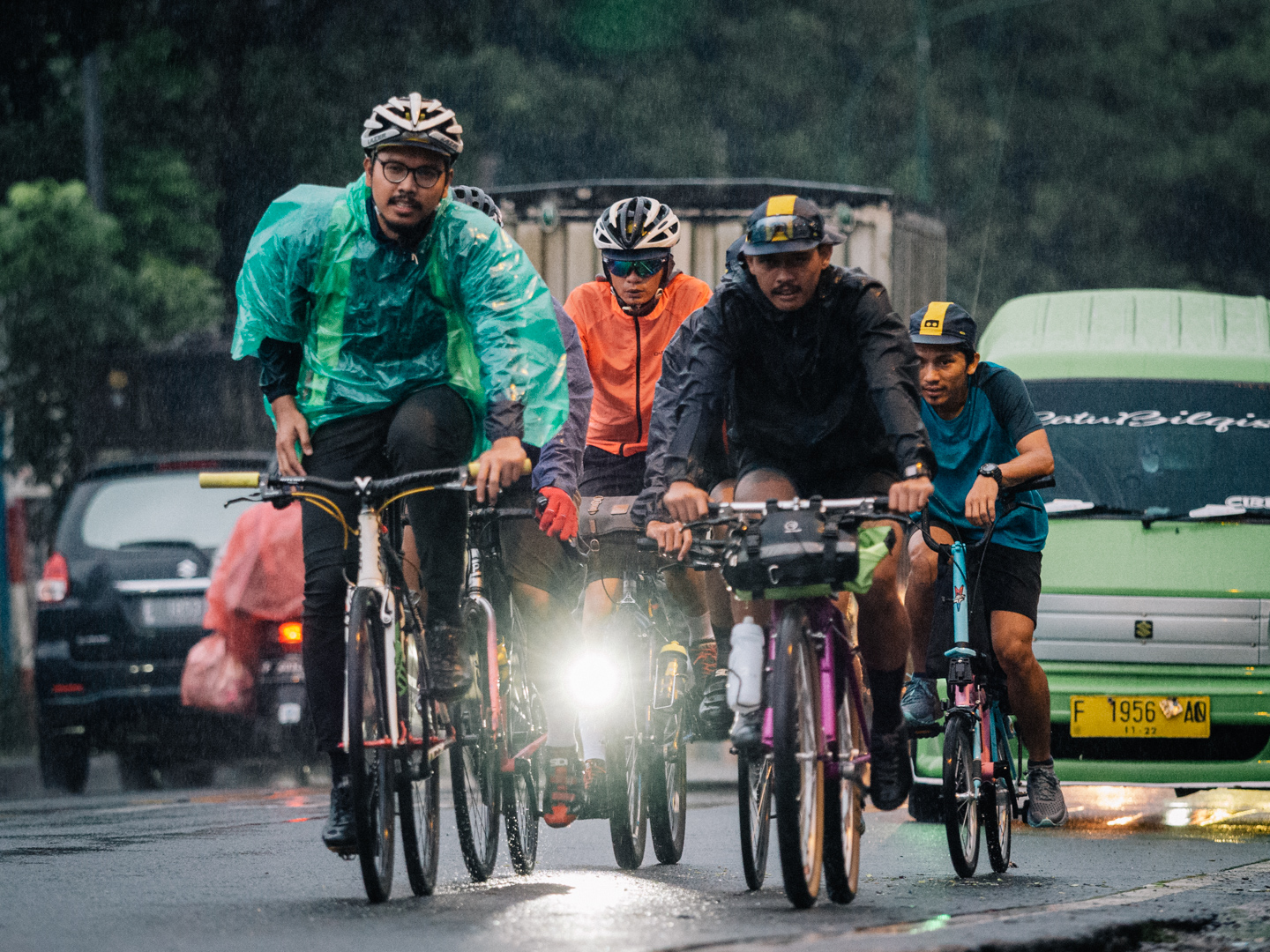 The SNI
#sabtunanjak inc. A little picture of us, a group of cyclists coming from various walks of life, happily taking impromptu trips that we don't plan beforehand, who have different levels of individual peculiarities ? , hunting the climbs so that we can push our bikes together and frequently exploring new routes just to find new spots to brew our coffee. Those are what we have in common in enjoying cycling together; the fact that cycling leads us to new spots to sip coffee together while enjoying the view and breathing the air free from polutions and crowds without having to compete hehe..
During an impromptu trip to find new routes, freshly-brew coffee and light chats, an idea was conjured to plan a bike touring. One friend, Satrio, was incidentally moving out to Bandung to work there. We finally decided that Bogor-Bandung would be our next touring project, as Bandung seemed to be a relatively achievable destination, with its 150km and not-so-sadistic topography along the route, in addition to plenty of spots for us to rest and regroup during the trip.
None of us had an experience for long distance rides, since most of us are commuters who bike to work, cycling enthusiasts and low budget campers haha… Long story short, we started to gear up for the trip; in logistics, Teh Manda deftly prepared our needs, while our comrade "Mat Kodak" Yadikum & Hadad Photo Werk got all the equipment for the content making from all the ups and downs we would have.
The following are some of the pieces and footage of our journey.
The Beginning
A few days before the D-day, we set our trip to commence on Saturday, 8 February 2020 at 05.30 AM. Starting point was Bogor Baru where we did our preps. The night before the trip, we gathered to have a briefing and final checks for our loads, packing, attaching our bags on the bikes up to #indonyetting until late; then we decided to have a rest to prepare our body and mind for the following day. Alas, later that night up until the scheduled time, Mother Nature granted us with hard-pouring rain. But hard rain wasn't enough a reason for us to postpone let alone to cancel our plan. Warm waffles dan hot sweet tea accompanied us while we were waiting for the rain that didn't seem to subside. We finally decided to go at 6 AM, cheering each other up, teasing and joking and of course praying for each and everyone's safety.
The rain didn't lessen at all, if not become greater. In Cisarua, Puncak, we were ambushed by a freezing rain storm. The rain was so heavy that made us difficult to communicate and separated us for a while into two pelotons.  We had a little argument there whether we should stop and take shelter or just continue.  We unanimously agreed to go on.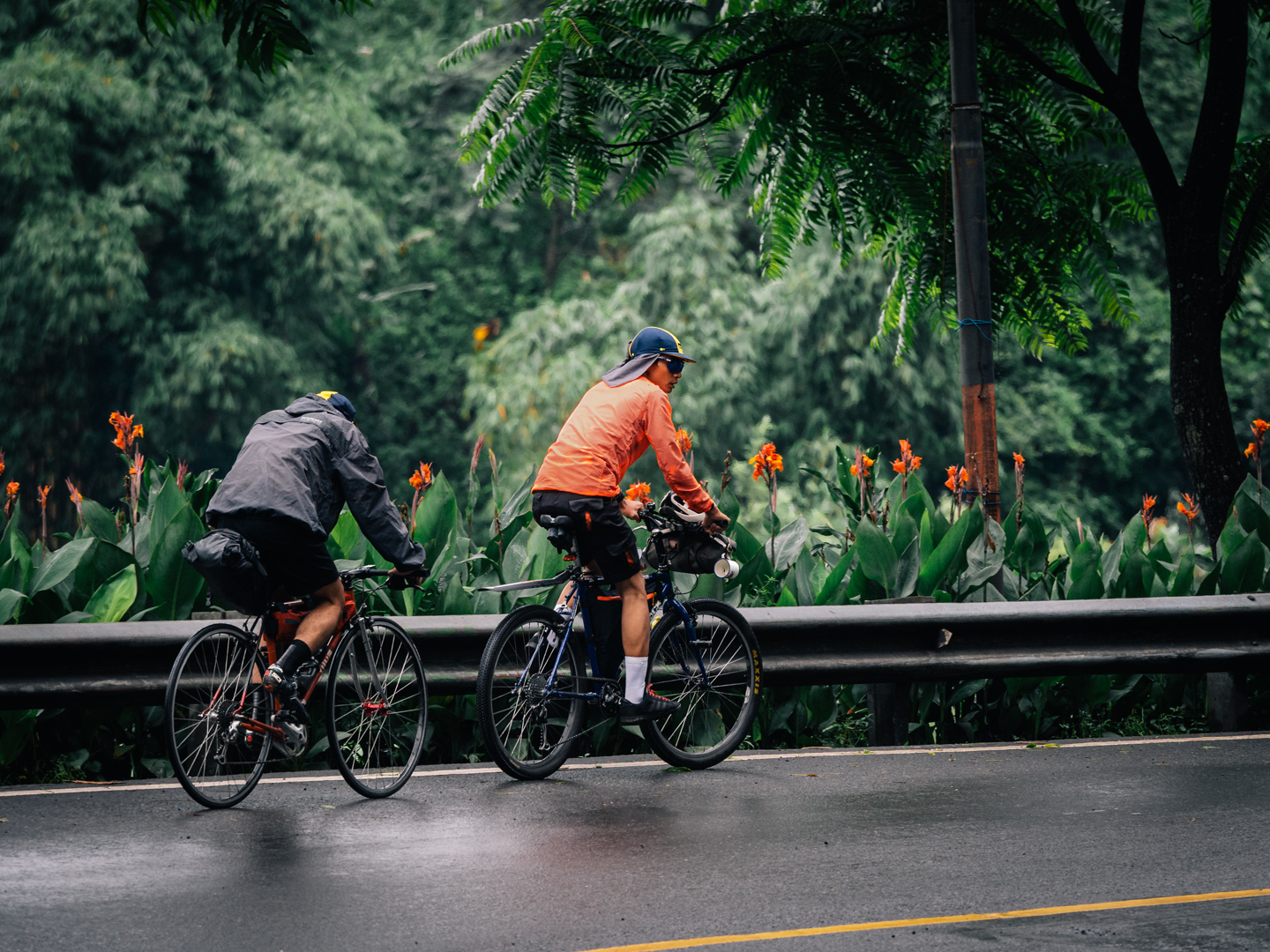 The Journey
"The Sun hadn't shine, the Universe was still spoiled by the Blinding Fog and the Mighty Rain~"
Our first 33km was our trip to the first pit stop, Pos Gantole Cisarua, to regroup. We were accompanied by a long queue of traffic going to Puncak. We zigzagged past the traffic, and got entertained a little by the people stucked in traffic, cheering us climbing up the slopes. A combination of 800m altitude, hard rain, fog and wind were the 'fun' start for us, physically and mentally, lol.  At Pos Gantole, Cisarua, our friend Haldi had an unfortunate trouble with his bike, forcing us to wait for quite a while before we could be back riding. The temperature was pretty low at that time, as the area was misty; we were shivering and had leg cramps. We thus decided to stop and gather inside a meatball stall, sitting literally in front of their stove to warm up :') . When everyone was ready, we decided to torture our legs that had started to feel very cold for stopping too long.
This time, the atmosphere felt more liquid, as we were shown winding roads, mountain views, and the morning fresh air which also made us hard to breathe. The fog was still there. At Pos MTB Mang Ade, we were gathered one by one, trying to release the fatigue from the torturing incline. Something unique happened here, one of our friends, Ricky, is not a big fan of tempeh (soybean cake), while unfortunately Pos Mang Ade only serves fried tempeh dish. This time, without thinking, he gulped the tempeh hahaha..
A few minutes later, we continued the journey, and it didn't take long this time, since we were blessed by many down-slopes. Suddenly our bikes felt brakeless ahaha.. We then arrived at our next rest area for lunch at Sate Maranggi Sari Asih, Cipanas! Yeah!! Meat and carbs. Lol.
Okay, back to the pedals, Cianjur. This route was arguably the most boring one we had in our journey. Stretching along 30km, the road was dead straight with only a few of nature view at its side. The scorching sun and the strong wind made it harder for us to ride.  In addition to that, the cars, buses and trucks passed endlessly, putting us in a higher risk. The straight and flat road, as well as different riding paces made us separated again into two peletons. Aan, Ihwan and Satrio were far at the front. Noey, Ricky, Aji, Haldi and Malik decided to stop and quench their thirst with 'Es Cendol', the famed local wisdom of drink. The torture was resumed at the limestone hill of Cipatat-Citatah. This path was uphill and winding for more or less 10km. With 90km riding from Bogor, the weariness made almost all of us enjoyed the leg cramps in this route hihihi.. In this limestone hill, Noey was far behind the peloton, "my knees hurt, I can't climb," he confirmed. But where there's a climb, there's a decline. That was what we kept in mind along the way. The touring equipment and gear gave extra weight to our bikes and definitely made us difficult to take control in the down-slope. Hats off and #kepsir for those riding fixie in this touring. Yooo..Fixie!!
The peletons were assembled back at the end of the limestone lane, and we managed to regroup into the same formation as that of the early journey, nearing Padalarang, 5km before entering Bandung at the late afternoon. The moment that we had been waiting finally came. We arrived at Dago Park, Bandung at around 7.30p.m, with all the drowsiness and hunger, both being our last test in this impromptu touring. We didn't wait long to head for our guest house. Sorry, no coffee for tonight hahaha.. All we craved was a long and good night's sleep after 150km riding from Bogor-Bandung.
Lazy Sunday in Bandung
It took us 13 hours to ride to Bandung. What did we get in return? Our city trip in Bandung was so exciting; we had quite a variety of culinary experience that our friends, fellow cyclists, brought us. We spent our Sunday morning by lazying around within the city, riding to spots near our guest house. Starting from a breakfast on Jl.Gempol, famous for its Gempol Bread, we continued to meet Jerry, Alif, Septian and Lord Reza who became our local tour guide for the day. Together we enjoyed the cool morning air of Bandung, the delicious coffee and fun chats in Braga while capturing the memory and trying to freeze the moment for a while.
Aleeee~